Fast and Reliable Laptop Repairs in Chhatarpur
Need Laptop Repair in Chhatarpur? Look no further! Our skilled technicians provide top-notch laptop repair services in the comfort of your home. Whether it's a broken screen, sluggish performance, software glitches, or any other issue, we have the solution for you.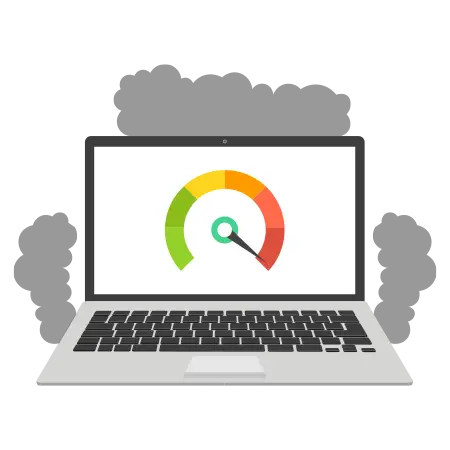 Why Choose Our Laptop Repair Services in Chhatarpur?
At Laptop Repair at Home, we understand the importance of a well-functioning laptop in today's digital world. Our expert technicians are dedicated to providing you with efficient and reliable solutions for all your laptop problems. Here's why you should choose us:
1. Convenient At-Home Repairs: No need to travel or wait in long queues. We bring our laptop repair services to your doorstep in Chhatarpur. Just give us a call at 8448616151, and our technicians will be there.
2. Skilled Professionals: Our technicians are highly trained and experienced in handling all laptop brands and models. Whether it's a hardware issue or software malfunction, we've got you covered.
3. Quick Turnaround: We understand the urgency of getting your laptop back in working condition. Our team strives to provide quick and efficient repairs without compromising on quality.
4. Transparent Pricing: Worried about hidden costs? With us, you'll get transparent pricing with no surprises. We provide a detailed quote upfront, so you know exactly what you're paying for.
Our Laptop Repair Services in Chhatarpur
1. Screen Replacement: Cracked or malfunctioning screen? Our technicians can replace it with a high-quality screen, restoring your laptop's visual appeal.
2. Hardware Repairs: From keyboard replacements to battery upgrades, we can fix a wide range of hardware issues to enhance your laptop's performance.
3. Software Troubleshooting: Is your laptop plagued by viruses, slow performance, or software errors? Our experts can diagnose and resolve software-related issues effectively.
4. Data Recovery: Accidentally lost important files? Our data recovery services can help you retrieve valuable data from damaged laptops.
5. Laptop Optimization: If your laptop is running slow, we can optimize its performance, remove unnecessary software, and ensure it's working at its best.
Laptop Repair Price List in Chhatarpur
| Service | Price Stars From |
| --- | --- |
| Diagnosis and Inspection | Free |
| Pickup and Delivery | Free |
| Laptop Service at Home | ₹700 |
| Motherboard Repair | ₹999 |
| SSD Upgrade | ₹1500 – ₹2000 |
| Screen Replacement | ₹2500 – ₹4500 |
| Battery Replacement | ₹1500 – ₹2000 |
| Keyboard Replacement | ₹1000 – ₹1800 |
| Touchpad Replacement | ₹1500 – ₹2000 |
| DC Jack Charging Port Replacement | ₹1000 – ₹1500 |
| Liquid Damage Repair | ₹1500 – ₹2000 |
The prices mentioned above are just the starting prices. The actual cost may vary depending on the type of device you choose.
Don't let laptop issues disrupt your work or entertainment. Contact us at 8448616151 for reliable, efficient, and affordable laptop repair services in Chhatarpur. We're here to bring your laptop back to life!