Laptops & Desktop Computers
Computer is a Basic need of everyone nowadays, no matter who you are a Business man, or a Student, or you might be a home maker. In this pandemic condition 50% of companies is now working from home, So Everyone need laptop and computer at their home. If you are using these gadgets they are best for time saving and they work for you very fast, they save time, and hard work, You have to work only mentality, reduce your physical activity, but if they trouble you, like your laptop is not working properly, keeps hanging, noisy fan, slow activity, then these gadgets will feel like curse for you.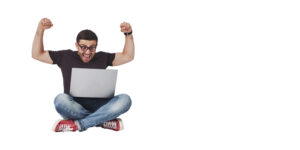 If you are facing the same issue in your laptop or desktop computer, you can come to us we are one the leading service provider in all over Delhi & NCR, We have very experienced staff to handle your valuable data
what you have to do when your laptop is not working properly ???
If your laptop is troubling you, you have to call us on our given numbers, Our executive will ask you some basic questions about your device, and you are all done. once we are sure about your issue, our technician will arrange desired parts for your device and will visit your place. and your problem will be fixed with no time.
We have best team to fix your laptop at your door step. we use genuine parts for replacement, which make your laptops life longer. we provide service after sale on replaced part. take important data backup before proceeding anything. take pre-approval we are best in our field, call us now for instant service.
What Brands We work on ???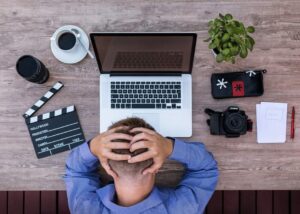 1. We work on all major brands Like Dell, HP, Lenovo, Macbook, ACER, ASUS. 2. We use genuine parts for all laptop and also provide warranty on our given service 3. We offer all services at your door step, in case of pick and drop we don't charge extra for service. 4. We offer Computer hardware and software both service to our clients. 5. We also deals in Refurbished laptop and Desktop computers, we have high quality second hand laptops and desktop computer , you can visit our store on our given address and look at our stock, we have high quality laptops like Dell, HP and Lenovo, and many more brands with us you can have high configuration laptop in very cheap price. We suggest you to buy refurbished laptop instead of new laptop because if you go for new laptop you have to spend more money in case you need a high quality laptop with high configuration, we have commercial series laptop which is more way better then home series.
What is Refurbished Laptop and is it worth to buy it ?
First of all we have to find out what is refurbished laptop or desktop computer is exactly, basically multi national companies buy laptop and desktop computers in bulk for their project once their project got completed and they move to next project and their requirements got changed and also according to their requirement they also have to change their hardware according to their clients requirement, and they already have lots of laptops and desktop computers in their stock and few of companies have their own rule they keep their hardware up to date after warranty got expired they change their product due to company policy, so now we have laptop and desktop computers in bulk from their and now these laptop don't have any issue, but still in new condition and also it was for use in multination companies, so it should be a higher configuration, now companies has to sell them, so they sell it us and we took whole stock from their and due to some security reasons they never ever give us their hard disk, so we have to install new hard disk and few cleanups and now they are ready to our customers at very cheap cost.
So I suggest you to buy refurbished laptop if you have some budget issue but you want a high configuration laptop or desktop computers, these laptop and desktops are commercial series so they have very good configuration and hardware also very high quality it never got hang, and made for 24×7 use, and these laptop will cost you half of the home series laptops and desktop computer.
Refurbished Laptops and Their Models
Dell Latitude E 5470:
Dell Latitude E 5470 Laptop is one of the best refurbished laptop in market, its very good in configuration and you can have it in very good price starts from 15000 INR and its configuration according to its price is very high normally its comes with Core i5 6th generation and with 8gb DDR4 Ram, and 256gb SSD storage, with full HD 14 inch display which allow you to work on it very fast, I personally recommend this laptop to all home users and student those use these laptop study and mails and some other normal working, Its Light weight laptop you can easily carry it in your bag pack and its comes in black color, many stores offers it with warranty.
HP 840 G3
HP Elite Book one of the other finest model number from HP, its basically a commercial series laptop, its quite similar to Dell Latitude E 5470 Laptop, Both laptops have same configuration, only the difference is their body and at some point I like the HP one because of its sound quality and bit light in weight in comparison of Dell laptop, or in other words you can say its looks are more way better then dell laptop, I am not saying that dell looks ugly but HP is in sliver color and has slim body then dell laptop and has Dolby sound bar.
If you go for configuration both have core i5 6th generation 8gb DDR4 Ram, 256gb SSD NVME (M.2), which make them faster and more usable instead of home series laptop.